Directory
About MassachusettsKidsGuide.com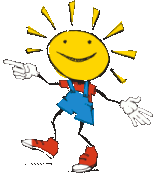 When people come to Massachusetts, they head to Boston or drive to Cape Cod, but just 15 miles west of Boston is an area of Massachusetts rich with history and filled with lots of family friendly activities.
The area is known as the Metrowest and filled with some of the best - family activities, attractions, restaurants and open spaces. The area is the perfect destination for families, living in or visiting the city, to get away from the hustle and bustle of Boston.
The Metrowest Area has mountains for skiing, lots of parks, and reservations for hiking. It's known for the apple farms and apple picking at places like Honey Pot Hill and the oldest continuous farm, Belkin Lookout Farm. It is also home to world-class museums like the Discovery Museum, and the deCordova Sculpture Park and Museum with unique backdrop of contemporary art.
There are historical areas where you can relive parts of the American revolution, or canoe on the various lakes and rivers. Venture further out and visit the Southwick Zoo, but make sure to leave time for shopping at the luxury retailers within the Natick Mall or the outlets in Wrentham.
Metrowest has so much to offer for families, and I've just scratched the surface. Make sure you check out MassachusettsKidsGuide.com for helpful information on many of these family activities and great deals to help you have fun AND save money when you are enjoying the best the Metrowest has to offer!
Written by Charlene DeLoach
MetrowestMamas.com